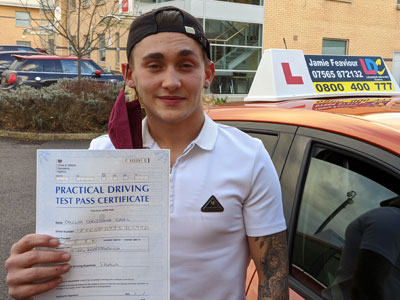 Callum
Couldn't ask for better
Really well provided me with everything I needed. Helped me improve on what I did wrong and advised me on how and when I should go for my test. Really talkative, helped calm my nerves and talked through everything in a step by step process. Really good instructor, couldn't ask for any better.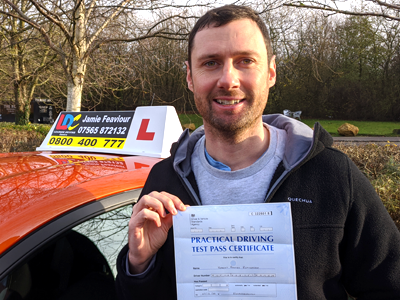 Robert
Highly recommended
Jamie is an excellent instructor with great communication skills. He has a friendly manner and is easy to talk to. Good knowledge and able to answer all my driving related questions. I would highly recommend Jamie as a driving instructor to other people.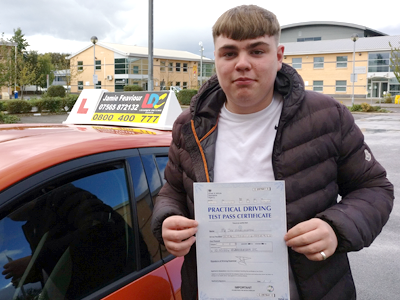 Jak
Passed 1st time
It was all good. Jamie helped out a lot and was patient.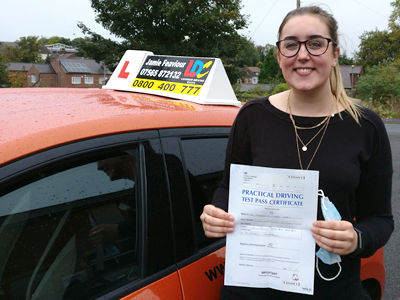 Megan
Passed first time
Jamie filled me with confidence throughout my time learning with him. I feel I made huge progress over the weeks and could not fault his learning technique. I feel I will be a safe and confident driver because of his teaching.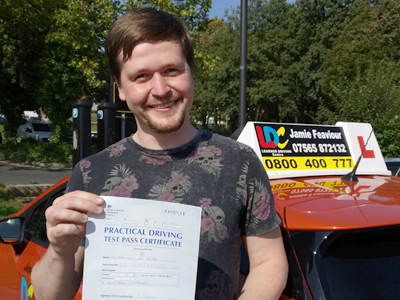 Brandon Smith
Passed on the first attempt
I began learning with Jamie as a beginner and was immediately made to feel at ease and in control. Lessons progressed at a challenging but comfortable pace and level of difficulty. I found the workbook provided to be clear, concise and comprehensive in every aspect of my development. I feel like I was always put in control of my learning and involved in the identification of areas for development and objectives of upcoming lessons. This has helped me progress quickly to the point I passed my practical test on the first attempt.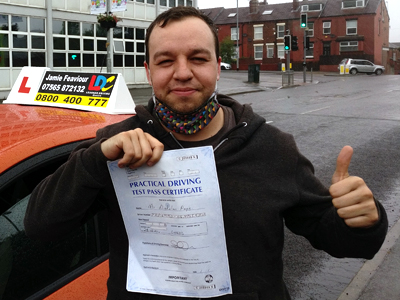 Nick Pape
Passed in a wet and windy Harehills
Jamie is an excellent instructor. He was always on time and very patient with me. The LDC workbook was great as I had the opportunity to learn what I wanted to do for the next lesson and was able to check my progress.